On the Day of German Unity, Tuesday, October 03, 2023, the Deutsches Bergbau-Museum Bochum will be open regularly from 09:30 to 17:30.
Further information ...
Pressemitteilung: Familiennachmittag zum Internationalen Museumstag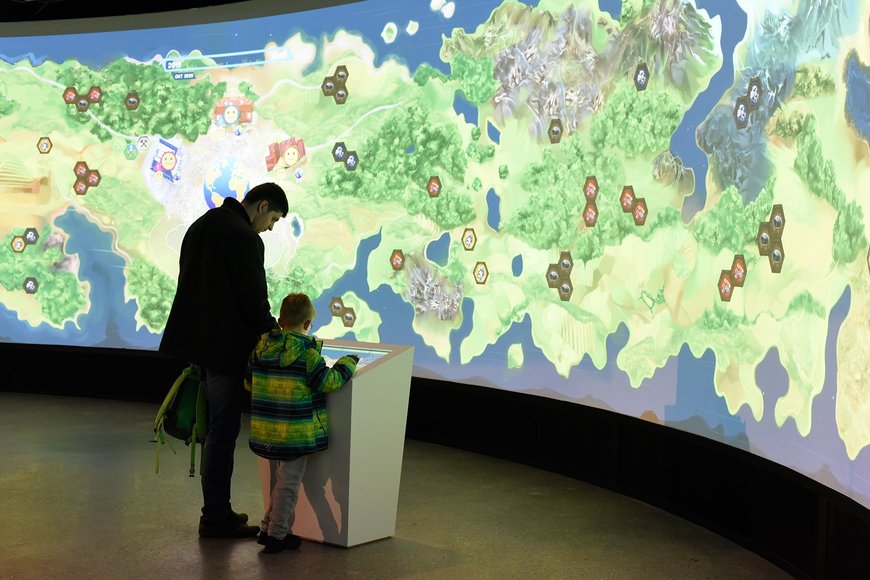 Am Sonntag, den 21. Mai 2023, wird der Internationale Museumstag gefeiert. Zu diesem Anlass lädt das Deutsche Bergbau-Museum Bochum zwischen 13:00 und 16:00 Uhr alle Generationen zu einem abwechslungsreichen Programm mit dem Schwerpunkt Bodenschätze und deren Nutzung ein. Der Eintritt ist am Internationalen Museumstag frei, einige Vermittlungsangebote sind kostenpflichtig. Eine Anmeldung ist zum Teil erforderlich.
Das Deutsche Bergbau-Museum Bochum legt den Schwerpunkt auf das Thema Bodenschätze und deren Verwendung. Ob Kurzführungen durch die Dauerausstellung, ein Sneak-Peak zum neuen digitalen Blackbox-Game, ein Rohstoff-Spiel-Turnier mit Preisverleihung oder ein Rundgang mit dem Audioguide per Museumsapp: Hier gibt es viele Möglichkeiten, sich über die Gewinnung und Nutzung von Ressourcen zu informieren und etwas über den verantwortlichen Umgang mit unserer Erde zu erfahren. Digitale und analoge Angebote bieten am Internationalen Museumstag einen vielfältigen Einblick in die Arbeit des Leibniz-Forschungsmuseums für Georessourcen. Das vollständige Programm für die ganze Familie finden Sie unter: www.bergbaumuseum.de
Der Internationale Museumstag findet im Jahr 2023 bereits zum 46. Mal statt. Er wird jährlich vom Internationalen Museumsrat ICOM ausgerufen. Sein Ziel ist es, auf Museen weltweit aufmerksam zu machen sowie Interessierte einzuladen, die museale Vielfalt zu entdecken. In Deutschland wird der Internationale Museumstag vom Deutschen Museumsbund bundesweit koordiniert.