As of Tuesday, November 03, 2020, the Deutsches Bergbau-Museum Bochum is temporarily closed for visitors. The museum is thus following the measures taken by the federal and state governments to contain the corona pandemic. Information on the resumption of visitor operations will be provided on a daily basis in accordance with the relevant ordinances.
Get more information
Über Tage durch die Welt des Bergbaus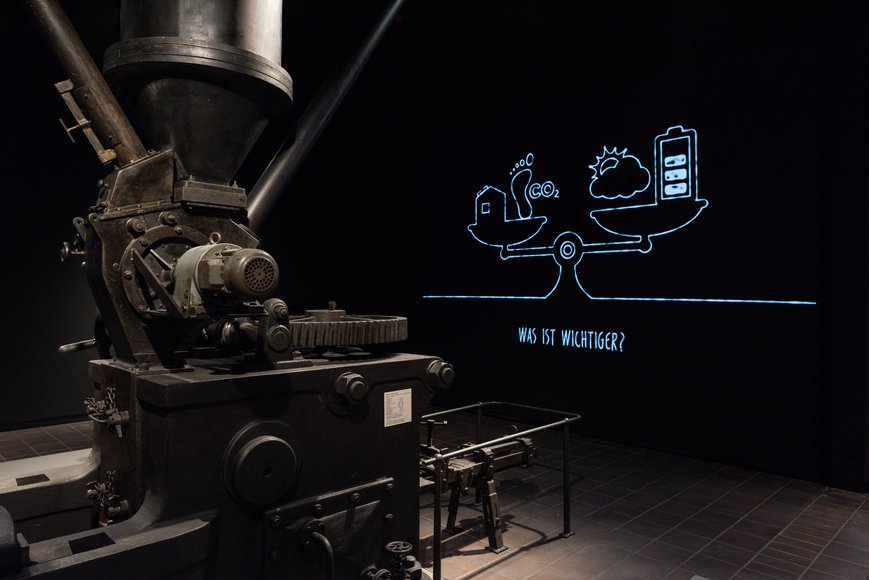 Ein Besuch im Deutschen Bergbau-Museum Bochum kann gerne einmal den ganzen Tag dauern. Und dann hat man noch lange nicht alles gesehen! Vier neue Filme bieten nun Einblicke in das Leibniz-Forschungsmuseum für Georessourcen. Den Anfang macht eine gut neunminütige ungewöhnliche Reise durch die Rundgänge unserer Dauerausstellung: Steinkohle, Bergbau, Bodenschätze und Kunst. Genießen Sie die Welt des Bergbaus - aktuell von zuhause.

Die Rundgänge der Dauerausstellung
Vier Rundgänge mit insgesamt über 3.000 Exponaten führen die Besucherinnen und Besucher auf gut 8.000 m² durch das Deutsche Bergbau-Museum Bochum. Wir laden Sie ein zu einer besonderen Entdeckungsreise durch die Dauerausstellung des Leibniz-Forschungsmuseums für Georessourcen. Begleiten Sie uns durch die Rundgänge Steinkohle, Bergbau, Kunst und Bodenschätze.
Unterstützt wurde die Produktion mit Mitteln des Aktionsplans für Leibniz-Forschungsmuseen.
Umsetzung & Realisierung, Drohne, Ton & Musik: One Shot HERO
Die Sanierung des Nordflügels und die Neugestaltung der Rundgänge Steinkohle und Bergbau wurden von der RAG-Stiftung im Rahmen des Projektes "Glückauf Zukunft!" gefördert. Die Sanierung des Südflügels und die Neugestaltung der Rundgänge Bodenschätze und Kunst wurden im Rahmen der Bund-Länder-Förderung durch das Bundesministerium für Bildung und Forschung sowie das Ministerium für Kultur und Wissenschaft des Landes Nordrhein-Westfalen gefördert. Beide Maßnahmen wurden zudem gefördert durch die Träger des Hauses: die Stadt Bochum und die DMT-Gesellschaft für Lehre und Bildung mbH.
Zu unserem barrierefreien Video auf YouTube geht es hier: