As of Tuesday, November 03, 2020, the Deutsches Bergbau-Museum Bochum is temporarily closed for visitors. The museum is thus following the measures taken by the federal and state governments to contain the corona pandemic. Information on the resumption of visitor operations will be provided on a daily basis in accordance with the relevant ordinances.
Get more information
Unter Tage im Deutschen Bergbau-Museum Bochum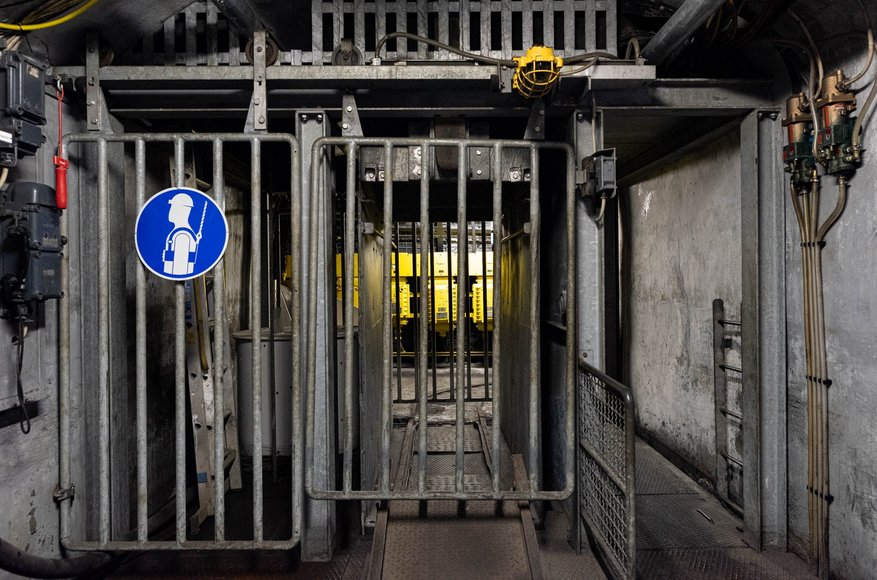 Wie hat es eigentlich früher unter Tage ausgesehen, wie wurde gearbeitet und konnte man überhaupt das eigene Wort verstehen? Vier neue Filme bieten spannende Einblicke in das Leibniz-Forschungsmuseum für Georessourcen. Mit dem zweiten entführen wir Sie nun auf eine auf spannende Reise in unser Anschauungsbergwerk.

Das Anschauungsbergwerk
War das Deutsche Bergbau-Museum Bochum eigentlich einmal eine Zeche? Nein, war es nicht. Aber in 20 Metern Tiefe unterhalten wir ein Anschauungsbergwerk, das einem realen Bergwerk nachgebildet wurde. Das Streckennetz breitet sich für unsere Besuchenden zugänglich auf 1,2 km aus. Lassen Sie sich von unseren Kollegen aus dem Fachbereich Bergbautechnik | Logistik auf einen fast alltäglichen Rundgang unter Tage mitnehmen.
Unterstützt wurde die Produktion mit Mitteln des Aktionsplans für Leibniz-Forschungsmuseen.
Umsetzung & Realisierung, Drohne, Ton & Musik: One Shot HERO
Bitte beachten Sie vor allem beim Hören über Kopfhörer: Im Video werden akustische Signale und Geräusche von Maschinen eingesetzt.
Zu unserem Video auf YouTube geht es hier: