The Deutsches Bergbau-Museum Bochum has opened its doors again. We observe the current legal requirements and hygiene standards.
Get more information...
Heinrich Winkelmann Fellowship
Since 2014, the Deutsches Bergbau-Museum Bochum has offered two research fellowships per year in the areas of mining history and mining archaeology. The three-month research visits to the DBM offer PhD holders in history and archaeology an excellent opportunity to carry out their own project in mining history, mining archaeology or material science, at a respected research museum belonging to the Leibniz Association. The Heinrich Winkelmann Fellowship comprises three months' funding, a total of 6000€. Applications from outside Germany are encouraged. Current calls for applications are published on this page.
Our fellows 2020
Mai Lin Tjoa-Bonatz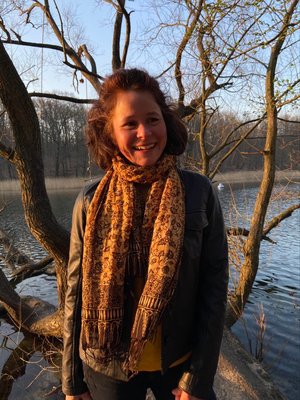 Mai Lin Tjoa-Bonatz, art historian and archaeologist (Ph.D. 2001, Technische Universität Darmstadt), is teaching on Southeast Asia's culture and history at several German universities. She has joined excavations in Syria and Indonesia. She was formerly a Visiting Research Fellow in Singapore. In 2018, she was appointed as visiting professor at the National University of the Philippines. Curating exhibitions her interest also addresses missionary history and maritime cultural heritage of Southeast Asia. At the Technische Universität Darmstadt she joined research projects on "Housing of Historic City Centers" and "The Global History of Technology, 1850-2000" focusing on goldworking and -mining in colonial-period Indonesia. As curator she has published on art historical and archaeometric aspects of ancient Javanese gold jewelry.
History of Goldmining and Goldworking in Southeast Asia, 1850-1945
As part of the research project GLOBAL-Hot at the Technical University Darmstadt the study aims to analyze the global history of technology by investigating artefacts and technological systems of gold mining and goldworking in insular Southeast Asia of the late colonial period. The focus lies on island Indonesia, which was described as the fabulous ancient "goldland". In the first millennium CE Indian goldsmiths came. Later, in the seventeenth century saxon miners worked on the island of Sumatra. In the nineteenth century Chinese, American or European mining workers, companies, geologists or entrepreneurs engaged in the quest for the islands' precious metals.
With this research I want to highlight rather dynamic instances on transcultural transfer, circulation and encounter. The study is promising in evaluating primary written sources, ethnographic writing together with so far unpublished museum artefacts and other visual material. Not only the instances of transcultural transfer of technologies, resources or tools used by acteurs from different ethnic groups or origin but also the cross-breading and co-existence of local and transcultural notions as well as recycling or tinkering resulting in hybrid technological systems or artefacts contradict to the assumption of a continuous history of development and the one-sided perspective of a Western-influenced modernisation paradigm. The thematically wide-ranging academic environment of the Deutsches Bergbau-Museum Bochum offers valuable reading on the research subject and provides transformative experiences.