On the Day of German Unity, Tuesday, October 03, 2023, the Deutsches Bergbau-Museum Bochum will be open regularly from 09:30 to 17:30.
Further information ...
montan.dok-news 01|2023 erschienen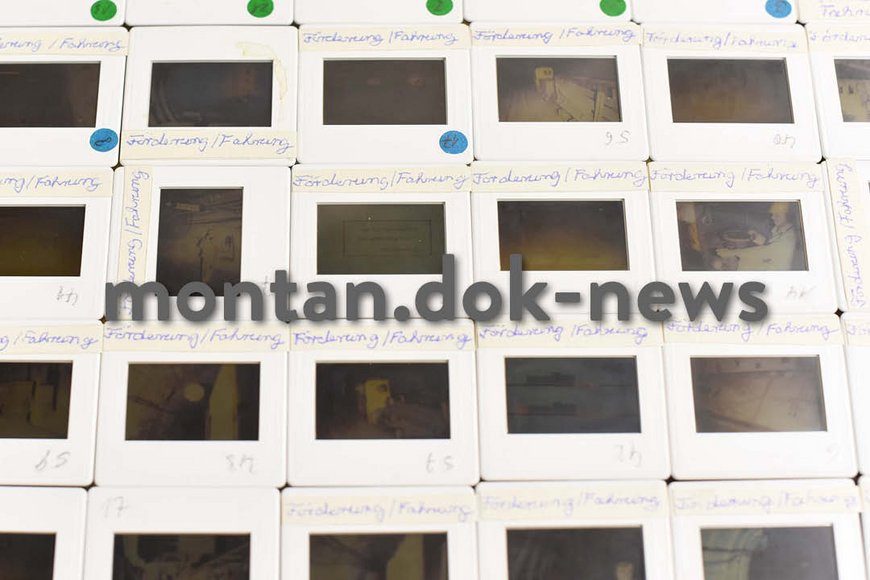 Die erste Ausgabe der montan.dok-news 2023 ist da: Neuigkeiten aus den Musealen Sammlungen, der Bibliothek|Fotothek und dem Bergbau-Archiv Bochum bieten Einblicke in die Arbeit des Montanhistorischen Dokumentationszentrums (montan.dok). Ein Schwerpunkt liegt auf aktuellen Digitalisierungsvorhaben.
Neben der digitalen Erfassung von beispielsweise der Plakatsammlung enthält die aktuelle Ausgabe der montan.dok-news auch Berichte zu Neuzugängen im montan.dok sowie Forschungsprojekten. Ergänzt wird das Heft mit Informationen zu neu erschienen Publikationen und Formaten der Wissenschaftskommunikation.
Die montan.dok-news erscheinen halbjährlich in gedruckter Form und werden auch zum Download angeboten. Außerdem können Sie alle Ausgaben bequem in unserem ISSUU-Kanal online lesen. Printexemplare können unter Angabe der Versandadresse über montan.dok@bergbaumuseum.de bezogen werden.
Ein Titeldatensatz für die bibliothekarische Aufnahme findet sich auch bei der Deutschen Nationalbibliothek unter: http://d-nb.info/1081147571
Die ISSN lautet: 2366-2808, die ZDB-ID: 2844018-3