Sonderausstellungen in Iran eröffnet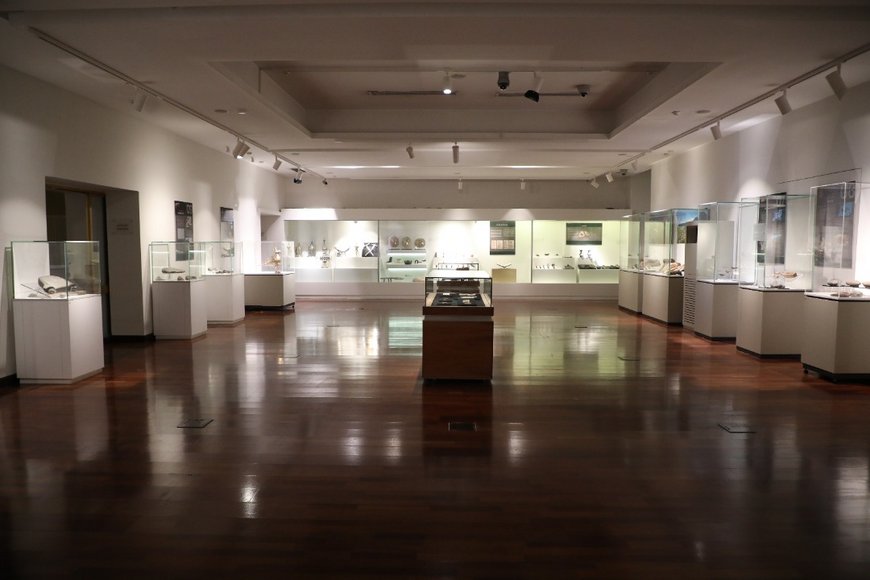 Das Deutsche Bergbau-Museum Bochum konnte in Zusammenarbeit mit dem Iranischen Nationalmuseum Teheran (NMI) am 03.11.2021 die beiden Ausstellungen "Death at Salt" und die vom Leibniz-Forschungsmuseum für Georessourcen erarbeitete Ausstellung "Human Search for Resources – 70 Years of Mining Archaeology at the Deutsches Bergbau-Museum Bochum" eröffnen.
Zur Eröffnung sprachen u. a. der stellvertretende Botschafter der Bundesrepublik Deutschland in Iran, Herr Dr. Buchwald, der Vizeminister Dr. Darabi, die Kuratoren Dr. Nokandeh und Prof. Stöllner, sowie der Direktor des Museums Prof. Brüggerhoff und Frau Dr. Lauter von der Gerda-Henkel-Stiftung, die das Projekt finanziell organisatorisch und finanziell unterstützt hat.
Insgesamt 200 Objekte aus den Sammlungsbeständen Archäologie und Ethnologie des Deutschen Bergbau-Museum Bochum, u. a. der berühmte Stein von Linares, wurden erstmals der iranischen Öffentlichkeit vorgestellt. Dazu haben Bochumer Museum und das NMI einen zweisprachig, englisch-persischen Katalog erarbeitet, der hier ebenfalls präsentiert wurde.
Auch die Ergebnisse des langjährigen Forschungs- und Restaurierungsprojektes im Salzbergwerk von Chehrabad wurde als nun zweite Station mit den neu restaurierten Fundobjekten der Ausgrabungen vorgestellt. Die Ausstellung kann als wichtiges kulturpolitisches Zeichen verstanden werden: Es war die erste offizielle internationale Kulturveranstaltung in Teheran seit Ausbruch der Corona-Pandemie und dem Regierungswechsel in Iran.